Item Units
This chapter contains information regarding item units and is divided into the following sections:
Set item unit to packable/ non-packable
A company usually works with two shipping agents. Items will either be shipped by package or by truck. Large items on pallets will be delivered to the business associate by truck, whereas smaller items will be delivered in packages.
In TRASER DMS you can specify for each item if it has be delivered by package or by pallet. To specify whether an item can be delivered in a package, the field Pckable in the item units of measure was developed.

For the sake of this example, we assume that your company sells motor oil. The oil is sold by the liter as well as in a 1 liter canister, 5 liter canister, 10 liter canister, 60 l barrel and 208 l barrel. If you buy a canister, the item can be send in a package, however, if you buy a barrel it has to be delivered by a forwarding agent.
For canisters you have to select the checkbox Packable. However, for barrels you do not have to select the checkbox Packable.
To mark an item unit as packable/ non-packable, please proceed as follows:
Use the quick search (ALT+Q) to find the page Item.
The Item page is displayed.
Choose the item from the table that you want to set as Packable or non-packable.
The item card is displayed.
Click Related > Item > Units in the menu bar.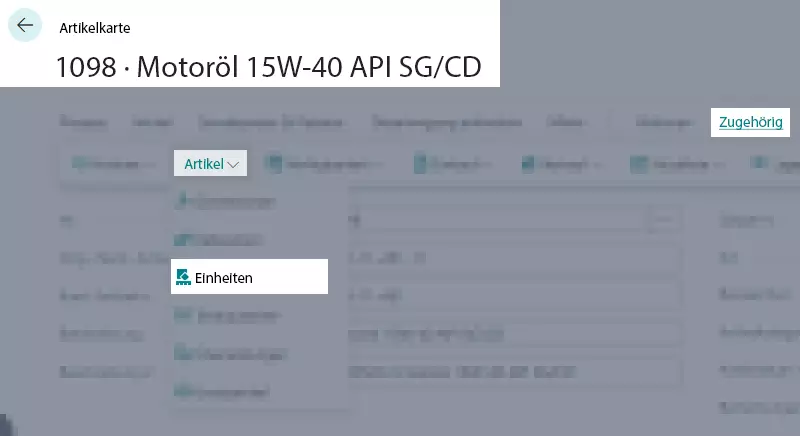 The page Item Units of Measure is displayed.
Scroll to the Packable checkbox. By default, this checkbox is activated. Click on the checkbox for the relevant item unit to deactivate the checkbox and mark the item unit as non-packable.
You have successfully marked an item unit as packable/ non-packable.