Add Machine Numbers
You can add a customer-specific label/number to a service item.
This can be useful when you have more than one machine/vehicle with the same/similar configuration and your customer uses their own labels/numbers for their vehicles. To add these numbers/labels to your system, please proceed as follows:
Use the quick search in TRASER DMS 365 to find the page Service Items.
The page Service Items is displayed.
Open the service item card of the service item.
Scroll down to the Customer tab.
In the Customer Machine No. field, enter the machine label/number used by the customer.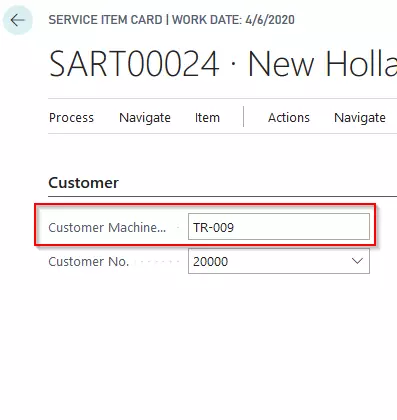 The label/number used by your customer will be saved automatically. You can also use this customer-specific number to search for a specific service item in the service item list. To do this, select Customer Machine No. as the filter option.