Defining Default Order Types in the User Setup
In the user setup, you can assign a default order type to every user. The order type will then be added automatically when you open a document and doesn't have to be added manually each time you create a new document.
The following order types can be assigned to a user by default:
Sales Order Type,
Rent Order Type
Rental Purchase Order Type,
Purchase Order Type,
Service Order Type.
Accessing the function
Use the quick search in TRASER DMS 365 to find the page User Setup.
A table with all available users is displayed.

Assigning Order Types
Select Edit List from the menu bar.
To assign a default order type to a user, click the field in the order type column.
The order types that can be selected for the relevant area (Sales, Purchase, Service) are displayed.
Select the desired order type.

If no order type is shown, you can either create a new order type (by clicking New) or assign an order type to a certain area (see the following section).
The changes will be applied when you close the user setup page.
Assigning order types to an area
The order types filtered by area are displayed. If you cannot find a certain order type the reason for this might be that you did not assign the order type to this area.
From the dialog box, choose Select from full list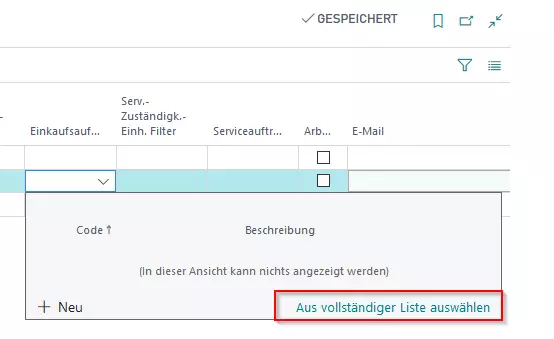 A new page is displayed.
The filter symbol indicates which column is currently being filtered (in this case Purchase).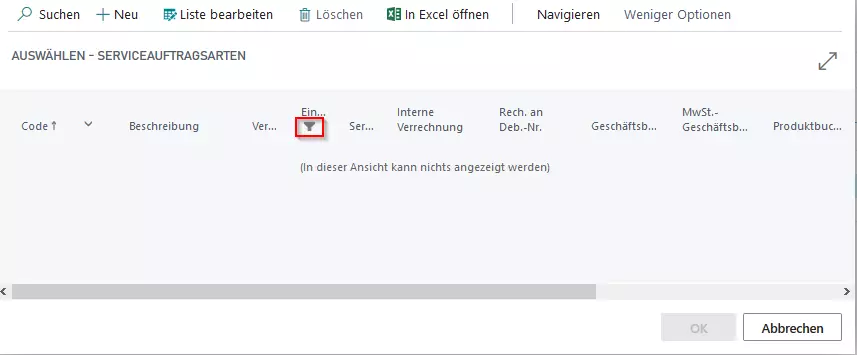 To edit the list, select Edit List from the menu bar.
You will find a various check boxes under the columns.

In order to see the existing order types, you must delete the filter.
In this case, right-click on the filter symbol and select Clear Filter.
All order types that have already been defined will be displayed.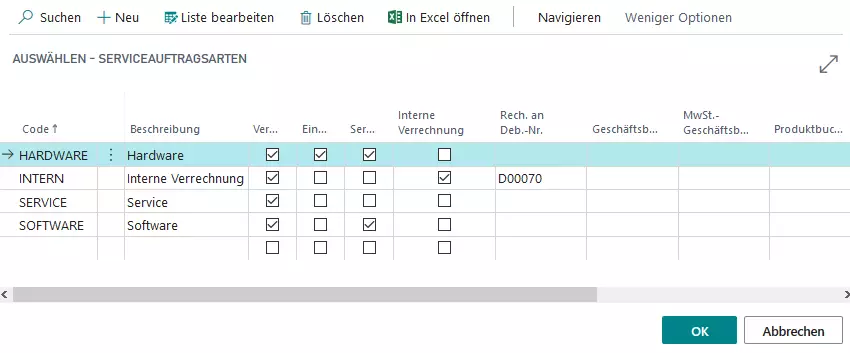 Since no order types were enabled for the Purchase area in this example, no default order types could be selected and assigned to a user.
Enable the order types for the respective areas.
Confirm with OK.
Now you can assign the default order types to the respective area.